April 14, 2019 •
AKA the Jefferson Bible
by Thomas Jefferson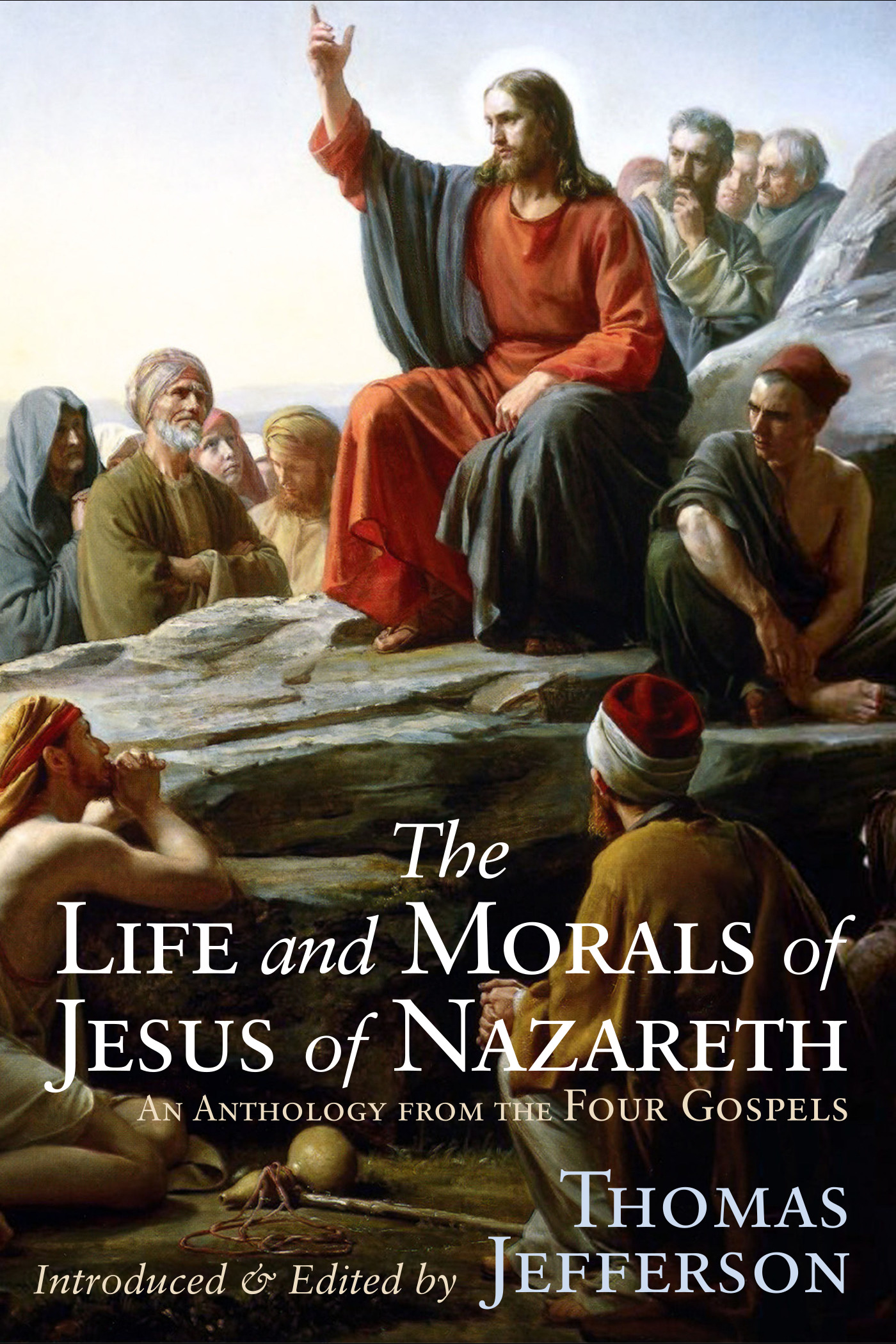 This volume is based on a book published in 1904 as The Life and Morals of Jesus of Nazareth for the US Congress by the Government Printing Office, which itself was based on a tome Jefferson compiled for his own private use, by literally cutting and pasting together pieces of the New Testament, so he could study the teachings of Jesus (as he saw it) uncorrupted by the superstitions of the vulgar or learned among the professors of Christianity.
Thomas Jefferson, Founding Father and third president of the United States, never intended his extracts from the Four Gospels to be published during his lifetime, for he was constantly "averse to the communication of [his] religious tenets to the public," stating, "It behooves every man who values liberty of conscience for himself to resist invasions of it in the case of others, or their case may, by change of circumstances, become his own."
Introducing this tome is an essay and letter to Dr. Benjamin Rush, where Jefferson compares the accomplishments of Jesus as a moral philosopher to the Ancient Greek philosophers and to the scripture-centered Jewish community into which the lowly Nazarene was born. The body of the book consists mainly of the teachings of Jesus in his own words, stitched together with the few recorded events of his short and tragic life in the Roman province of Judea.
The "Jefferson Bible" may be more notorious for what it leaves out of its gospel harmony—most of the supernatural miracles; claims of the divinity of Jesus (mostly from the Gospel of John); or matters Jefferson considered "disfigured by the corruptions of schismatizing followers"—than for the remaining clarity of the teachings the book seeks to convey, proving Jefferson's fear that any communication on the subject of his religious views would indeed be "exposed to the malignant perversions of those who make every word from [him] a text for new misrepresentations and calumnies."
Available in Ebook Formats
I produced an ebook, designed a cover, and finished proofing and correcting it. The book is approximately 25,000 words long, or under 100 pages. I am releasing this under the CC0 Public Domain Dedication.
You can read the ebook in your browser right now:
Here are the ebook files for download:
The SVG of Thomas Jefferson is also available under the same CC0 license. I traced this myself from an image of the US nickel, a public domain work, using Affinity Designer.